Ahhh what lurks behind that grill !?
Nice truck - I like those.
Welcome
Happy birthday indeed. You do realize this is how it all starts. A truck like that could easily fit an Airchime … 10 gallon tank… twin compressors … hmmm there's always the next birthday right? :rolleyes:
Nice install, that tool box looks ready for a 12 gallon tank haha!!
sweet set up i usd to have them horns mine was the S4XL i had a 8.5 gallen tank and a Viair 480c 175psi max. It did good but my truck got to old and had to go i sold my old setup. now that i am looking to get a truck i am moving on to the big boys the K3LA. as for the Shockers your gona have fun them bad boys. peace
Nice placement of the horns. I have an 07 Tundra and mounted my horns under the truck but would like them in the grill. Thanks for showing me it can be done.
No offense but please clean up the wiring with some wire loom, it'll look more sweet and professional. You'll thank me

Mine: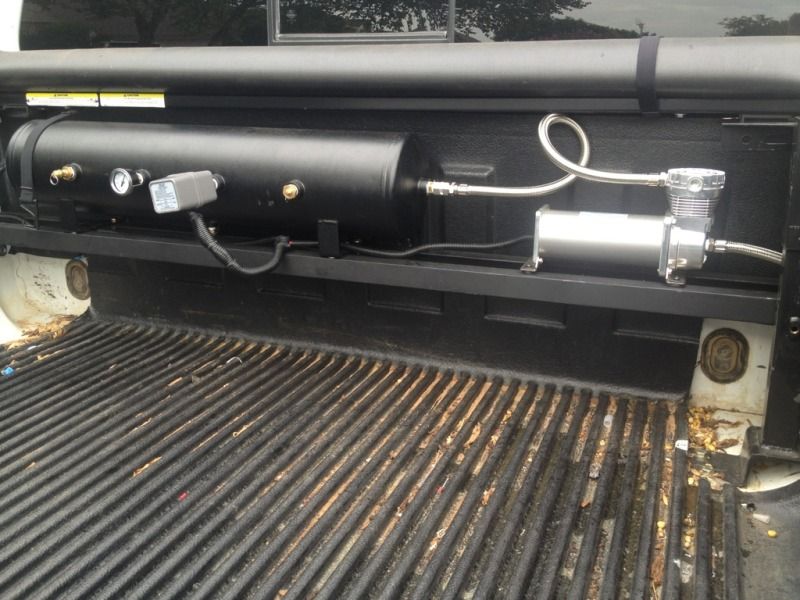 Thanks for all the comments and tips. Think i will get some of that stuff to cover the wires. Thanks again.
It's at home depot and lowes, very cheap stuff, but cleans up the wiring greatly- and protects it