After 2 weeks of having my Shocker kit, it is finally done. I was awaiting a push/pull connector for the valve but I located one in home depot. It isn't brass, just plastic but does the job well.

I will up load some pics of the setup tomorrow. My bed looks ugly the way the tank is setup. i def want to get a larger tank. The 8.5 gallon tank looks perfect to stretch horizontally across the bed. Make it look nice and neat.
Anyways, here is my truck for now, and I left my camera at home so I will upload pics tomorrow of the setup.
Mines the blue one…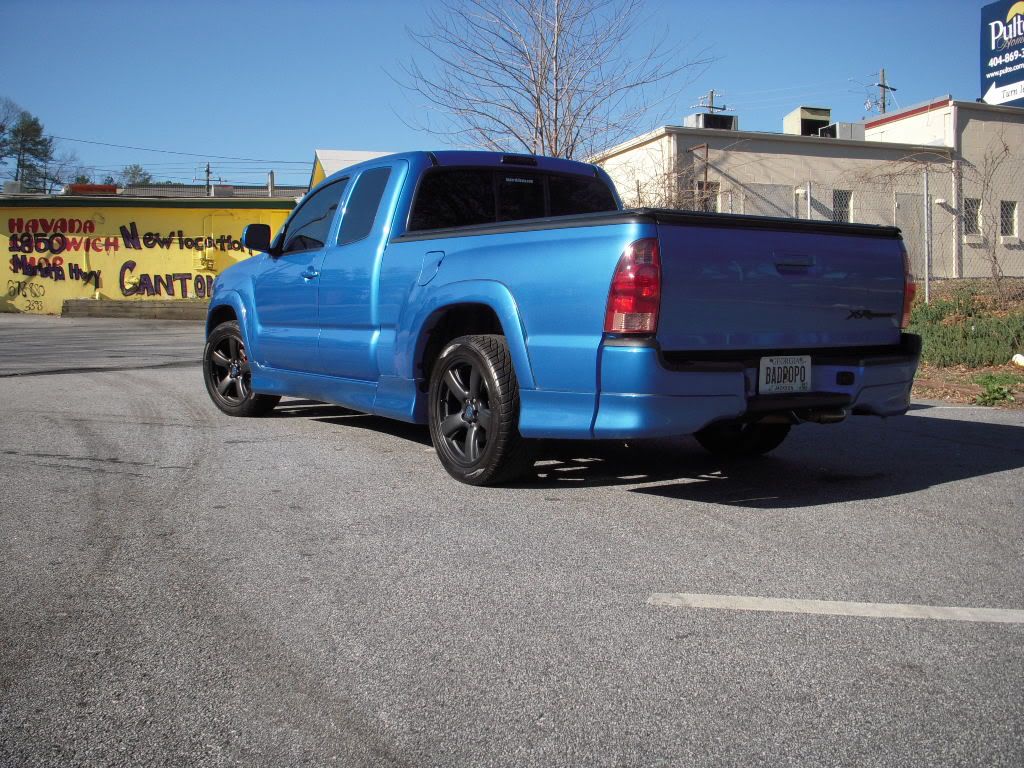 -Ant.