Product: Nathan Airchime K3 Train Horns
Specs:AIRCHIME K3 30109 SERIES…THIS INCLUDES THE 1,2,4 BELLS.
Description/Condition: Polished…like New
Price: $550 shipped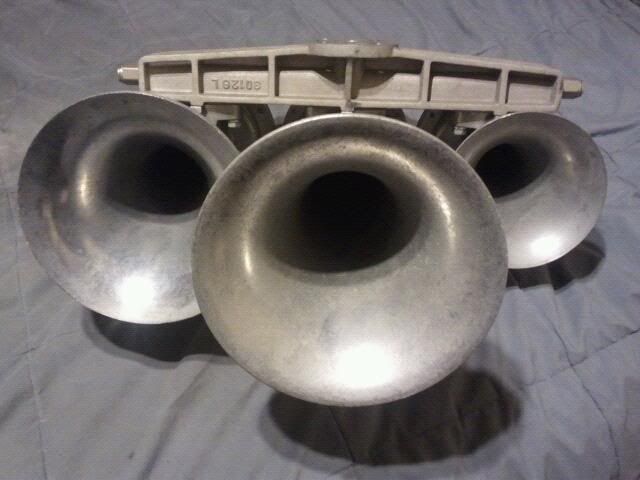 Are these still available will u take 450 shipped i can send u paypal now
Shoot me a text Two1nine…614-4051
Sell them yet?? Would u take 475 shipped?
Did you polish them yourself?
Yes. Has been sold. He has a k3ha now for 425 shipped
I bought a set of K3 on ebay, odd that it has same pictures as this for sale thread!
I will update when I get the package that shows shipped and see what is in it
the listing on ebay is a scam. the horns were sold to a guy in texas. sept 28 of last year
Hope you used paypal In case it is a scam
i used paypal, dispute claim has been filed
seller shipped a box with a couple pieces of paper in it, sent me the tracking number but addressed box to a subway restaurant 2miles away
happy birthday to me!
looking for a setup to mount in my F350
Well at least you will have all your money back!!! Keep an eye out on craigslist for local deals and if you haven't already go over to the horn and whistle board, I'm sure there's a k3 or k5 for sale over there!!!
Best of luck in your next purchase.
(This is why PayPal is worth it's weight in gold!!)
we have some actually for sale. so text or call brandon 219-614-4051