Hi guys (and gals), this is my first post here and I need some help tuning my horns. I had this same setup on my ranger for about a year and they were loud and sounded great. I swapped them over to my F150 and they have never been the same.
I have two Grover horns that are each 29.5" long. My tank is set with a pressure switch that keeps it between 165-200 psi. Off one of the ports I have a pressure regulator that is set at 135 psi. From there I have a solenoid valve that runs both horns. After the valve it tees off to two 1/4" O.D. hoses that are the same length that goes to each horn.
I have played with tuning the horns and just can't get them to sound right like they did on my ranger (which also had one valve teed to two 1/4" hoses) which was running at 150 psi.
I will try to get an audio or video clip up here sometime tonight. Any help is very appreciated.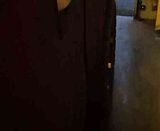 Click the pic above to hear the horns.
At the beginning you can hear air going through the horns, but not honking them. Towards the end it is starting to honk them, but no where near as loud as they were when they were on my ranger.