Well haven't found a lot about these particular horns on here so figured I would start a thread. I just purchased the Nathan K6 Horns from RealTrainHorns.net. Of course will be a few days before they get here I figure but hey why not get a jump on a post haha.
Anyways I will have to purchase components for my air system separate and likely in pieces as I get paid but my planned build is somewhere between 8 am and 12 Gallon tank. Dual Air Zenith OB2's filling to 200psi likely running a regulator to lower pressure to the horns a little once I find one of good high flow rate. 3/4in Electric Valve wired to the horn with an On/Off/On style switch for regular horn or Train horn selection. As well as likely adding a Graham White valve for when I want authentic sound.
I have already spoken with RealTrainHorns about the setup and they advised me the only thing I need to make sure of is to put a check valve on the line feeding to the manual valve so I don't back feed when activating the electric valve.
Well that's my plan so far this is all going on a 2006 Dodge Ram Mega Cab 2500 Cummins. So I have tons of room on my frame rails to mount the remote mount horns. My spare tire is useless with my wheels so it will be removed to likely house tank and compressor setups. I will also be installing an air attachment in the rear somewhere for airing up tires and running air tools.
One question I do have though is are the Air Zenith OB2's okay to side mount to the frame rails? I know viair is okay on the side and the only position not to mount them is upside down. But wasn't sure on the OB2's.
Any input on this buildup would be appreciated. Thanks
Updated with pics: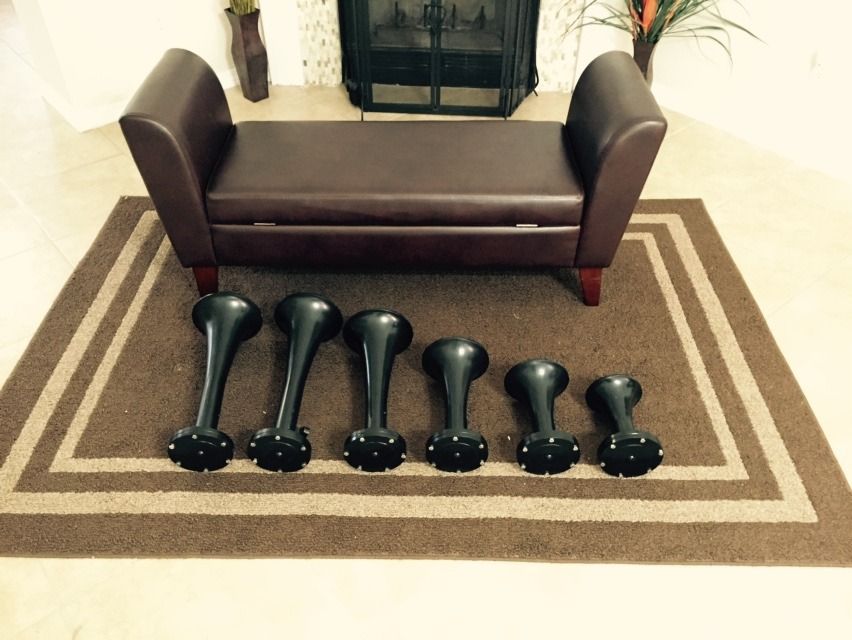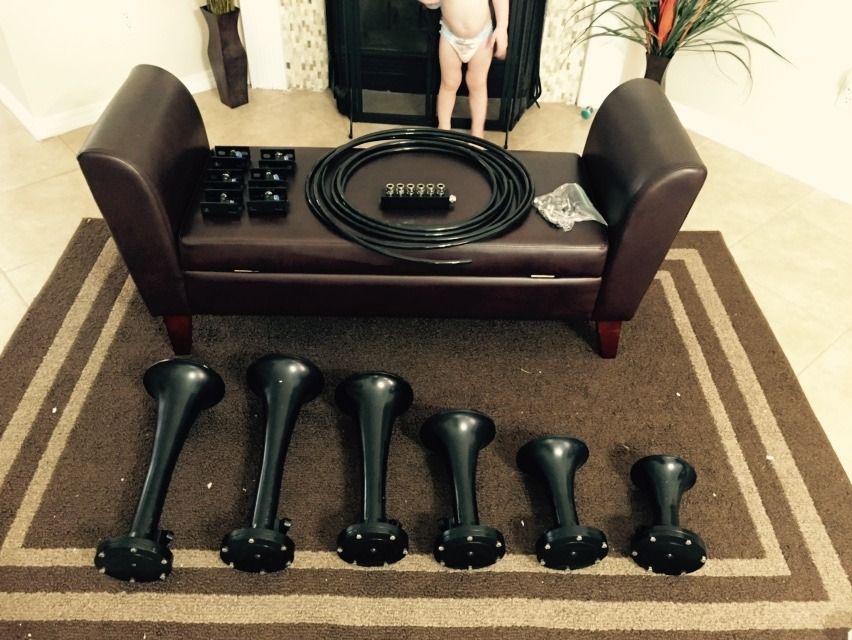 Brackets mounted: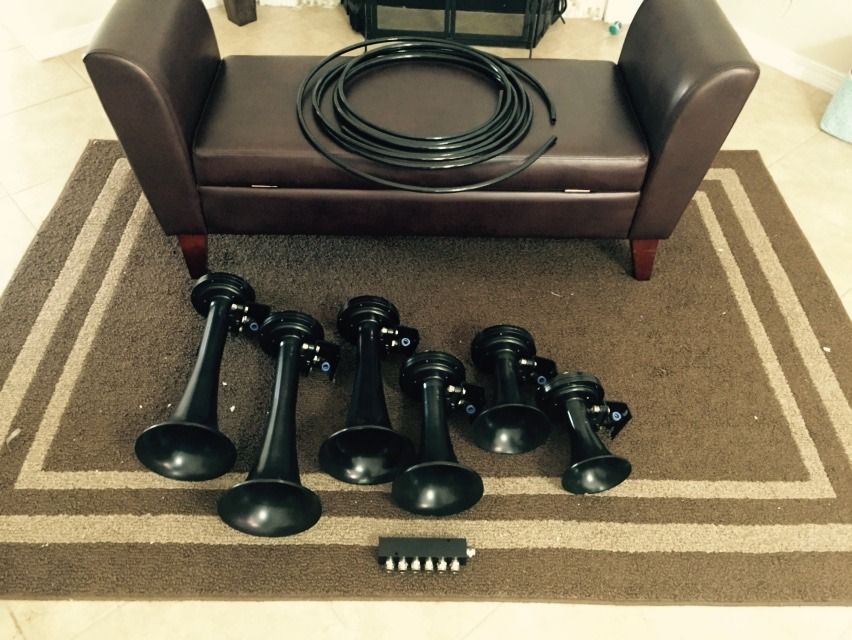 And the truck they are going on: