Ok Guys… some help please if poss???
I'm chuffed to bits with my new Install:D:D:D But…I went for a 2 gallon tank as it would have fitted perfect in the front of my MR2. However, now that the install is in the boot I have more room, and really I want a bigger tank. My trouble being is if I order a HB tank, It'll cost me three time the cost of the tank in shipping it to the uk and seeing as this tank is currently only on approx $6 (£4.99) I think it might be worth going for?
I possibly have the chance to buy this Tank. Its not new but with a little work I'm sure I could get this looking spanking!!! Also the long HORNBLASTERS sticker I got would look awesome on it!!!
And it would fit in my boot a treat! MORE AIR:D
A bit about the tank.
Specifications.
Length 950mm. A diameter of 235mm
Weight is around 30 kgs.
0.04 cubic metres which is 40 litres. Which by my calculations is approx 10 gallons.
The tank has a plate on it saying—
Harris Bros B'ham, UK
Design Press 11.0 bars I think thats about 160psi?
Hyd Test Pressure 16.5
Code design Class –3E
I believe it has 2 x 1/4 inch outlets, not sure what size is on both ends.
Some Pics:-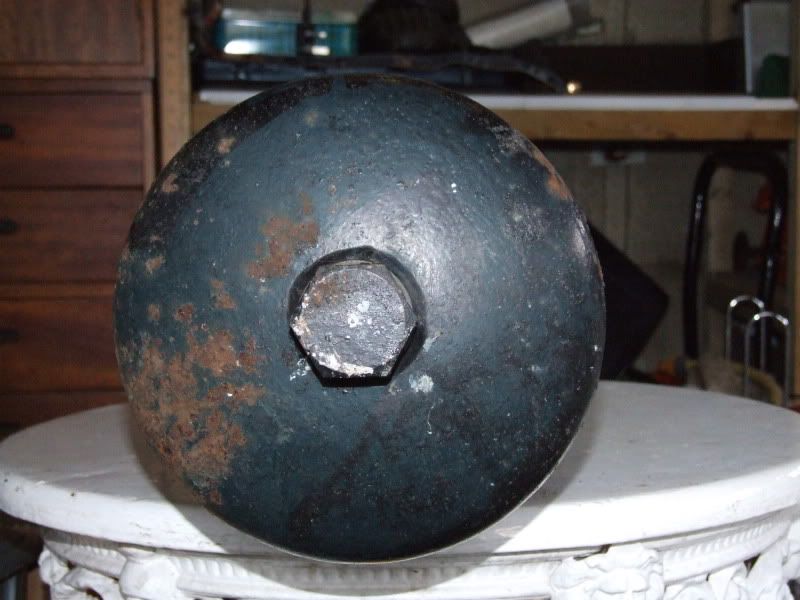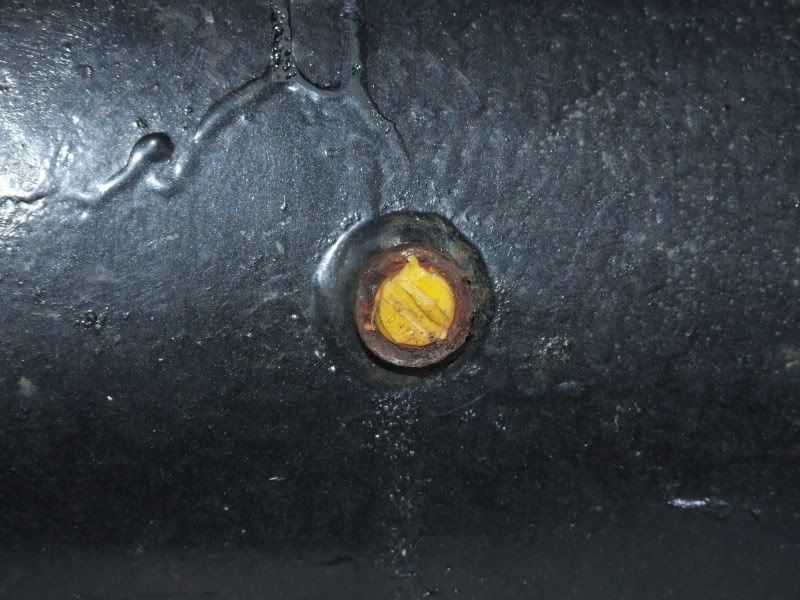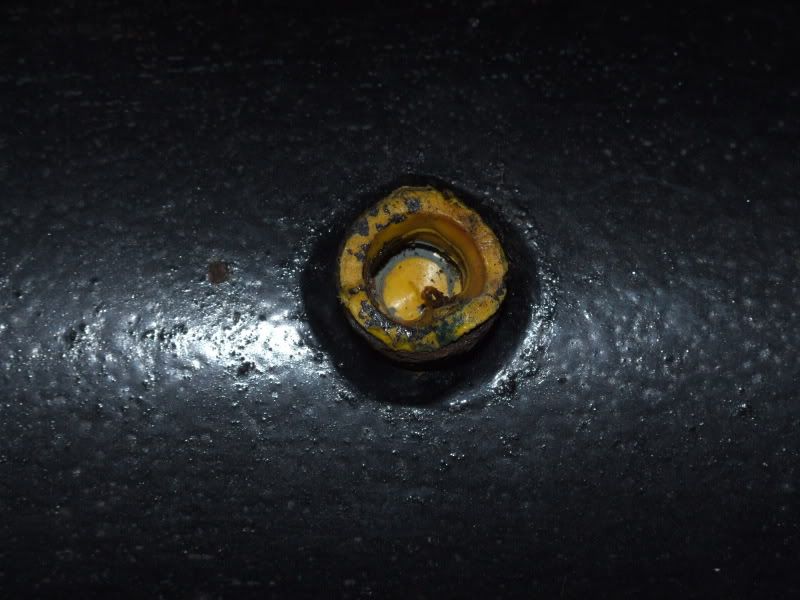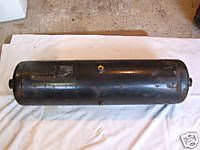 Question time please gentlemen?
Will my 400c Viair be able to cope pumping this tank?

I had other questions, but now I'm typing this I cant remember.

Still cant think.

Nope still not popped into my head, so please could someone advise me on question 1:confused:
As normal, any help would be mucho appreciated.