So, if you have pictures of your old rides that you no longer have… post em up.
Wow…nice rides man. But I would have to take your new truck over all of them.

Although I'm running 37x13.5x20 tires…and its killing my performance and gas mileage. The corvette would be nice every now and then lol.
The corvette was SOOOOOO nice… however, GM bought it back under the lemon law… I was the 5th owner in 3 years… it had been in an accident, and the roof leaked, yet it was a "Certified" used vehicle.
It was so fast too… I was coming across a bridge and a GSXR 1000 (I am pretty sure it was a 1000) was next to me, and I dropped it to 3rd gear, and gunned it, stayed with the bike until the rear tires broke loose in 4th gear at which point the traction control kicked in.
Right now i'm running 37x12.5x20 tires, and it's killing my gas mileage.
That was a real runner u had there. I too wud choose the truck. They are some real solid rides u had.
heres a few of them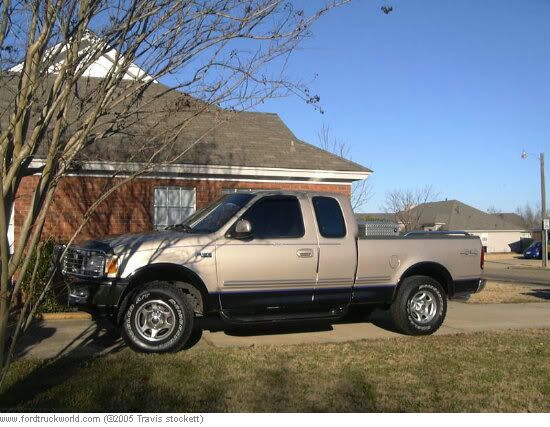 Missing is my
82 Rivera
82 ford van
88 saab
91 s10
94 s10
93 jimmy 4x4
93 ford hightop van
06 dodge ram
97 explorer
94 mazda protege
01 montero
and 04 explorer
lol i just had one and it is a 07 ford explorer
Before:
After:
man take them damn fender vents off… lol and he stick on chrome on the windows… thats just wrong man lol
Nice truck! I want to lift mine when my 35's wear out…
those pic's are old i only have the handles and the pillar post chrome. no more fender vents